Elon Musk replies Twitter lawsuit threat with a meme tweet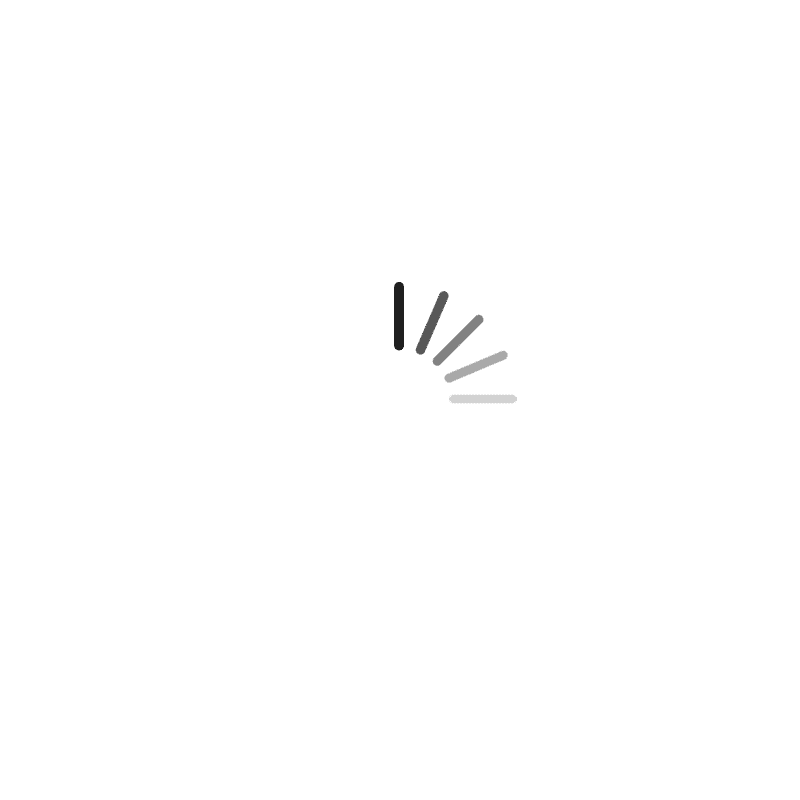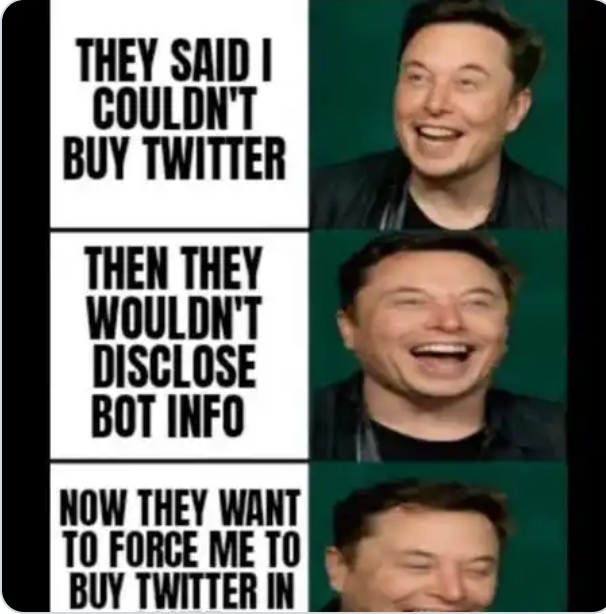 Total Views : 98




World's richest man posts series of memes after legal team confirmed plans to pull plug on Twitter takeover
Tesla CEO, Elon Musk has reacted to the threat of legal action by Twitter's board over his decision to terminate the $44 billion acquisition deal. According to him, the legal action was an attempt to force him to buy Twitter in court.
Musk in an image tweet insisted that the Twitter board refused to disclose the information about the percentage of bots on Twitter, adding that they would now be forced to disclose the same information in court.
The billionaire also hinted that many were doubting his ability to raise the money to buy Twitter.
In the Twitter post with different images of him laughing, Musk said: "They said I couldn't buy Twitter, then they wouldn't disclose bot info. Now, they want to force me to buy Twitter in court. Now they have to disclose bot info in court."
This came as Musk's first open reaction since his lawyer filed for the termination of the deal on Friday and the subsequent threat of legal action by the board of Twitter.
In Securities and Exchange Commission filing, Elon Musk's lawyer Mike Ringler, cited many reasons for his decision to quit, noting that "Twitter has not complied with its contractual obligations."
Bloomberg reported on Sunday that Twitter had in fact gone ahead and assembled a team of attorneys to sue Musk.
Musk could also face a fine of $1bn if he pulls out of the deal, although he is trying to avoid the penalty by alleging that Twitter breached "multiple provisions" of its sale agreement.
Reports from Bloomberg and Reuters indicated that Musk told the crowd of tech, media and finance moguls about his thoughts on colonizing Mars and boosting Earth's birthrates – but he avoided talking about his proposed withdrawal from buying Twitter.
A report from CNN late on Sunday said Musk indeed did talk about trying to terminate his agreement with Twitter, with executives of the company in attendance. But that report said Musk simply reiterated his complaints about bot accounts and echoed statements that his lawyers made in their notice on Friday
.Musk's tweets started less than an hour after the CNN report.
The businessman's maneuvering has set off a firestorm of reactions, including from Donald Trump, who called Musk a "bullshit artist" and his deal to buy Twitter "rotten" while the former president stumped for Republican political candidates in Alaska over the weekend.